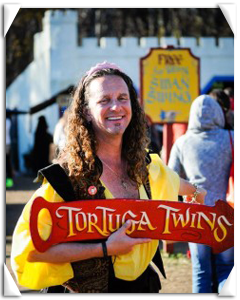 Ronn Bauman
Email: ronn@tortugatwins.com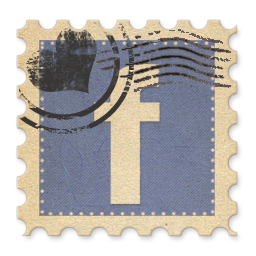 Favorite Flavor of Toothpaste: Cool Mint
Born Ronald John Bauman - Ronn to his friends - May 14th, 1965 on a naval base in Maryland , Ronn spent most of his childhood traveling between New Jersey and Florida . This has earned him the coveted Most Schools Attended award with the amazing total of 15 being etched into his permanent record. Inspired by many muses down the path to Tortugadom, his most significant childhood influence was a professional magician who also happened to be his mother's brother. Uncle Tommy showed Ronn that you can both have your adventures and earn a living by entertaining people - and even wear a handlebar mustache along the way.
His formal theater training began as many of ours does, at the hands of celluloid princes. For some it is with classics like Gone With the Wind and The Sound of Music, while others glean their on stage presence by sitting at the feet of heroes and learning from such wonders as Raiders of the Lost Ark and Star Wars. For Ronn it was The Rocky Horror Picture Show. He reveled not only in the titillating visuals that he saw on screen, but the entire 80's/Goth counterculture that went along with it. Playing Riff-Raff taught Ronn the confidence to -stand out- in front of people and gave birth to the actor/performer that we know today.
His journey's end to Tortuga not yet in sight, Ronn entered his adult life, and the United States Navy, in 1984. Sailing through boot camp (pun intended) and graduating from the second hardest school that the navy has to offer with the equivalent of straight A's and scoring distinction, Ronn was assigned to the submarine USS John C. Calhoun where he -baby sat- nuclear missiles as a Ballistic Fire Control Technician and eventually Battle Stations Supervisor - the man with his hand on the button. When he had enough of training and practicing to destroy the world countless times over, Ronn sidestepped his navy career and segued into a life of travel, fun, and making people laugh.
Ronn's love affair with renaissance vaudevillian-style entertainment began in 1980 when he was -dragged- to the Bay Area Renaissance Festival in Largo , Florida . A longtime fan of the game Dungeons & Dragons, Ronn became instantly enamored with the fantasy flavor of the outdoor event and was hooked from that moment on. In 1989 he made the jump from patron to performer, and he hasn't looked back since. His solo juggling show, Scaramouche: Comedia Jongleur was enough of a hit that he took it out -on the road- and onto the renaissance faire circuit.
1990 spelled the season of change for Ronn Bauman when his friendship with Riki Robinson and Jef Hall cemented into a partnership that has since carved out a niche for itself in the annals renaissance festival history. The Tortuga Twins blossomed and grew with the induction of Scaramouche Tortuga as together the three comedians fused their diverse talents into a finely honed blend of comedy, timing, and unbridled chutzpah.